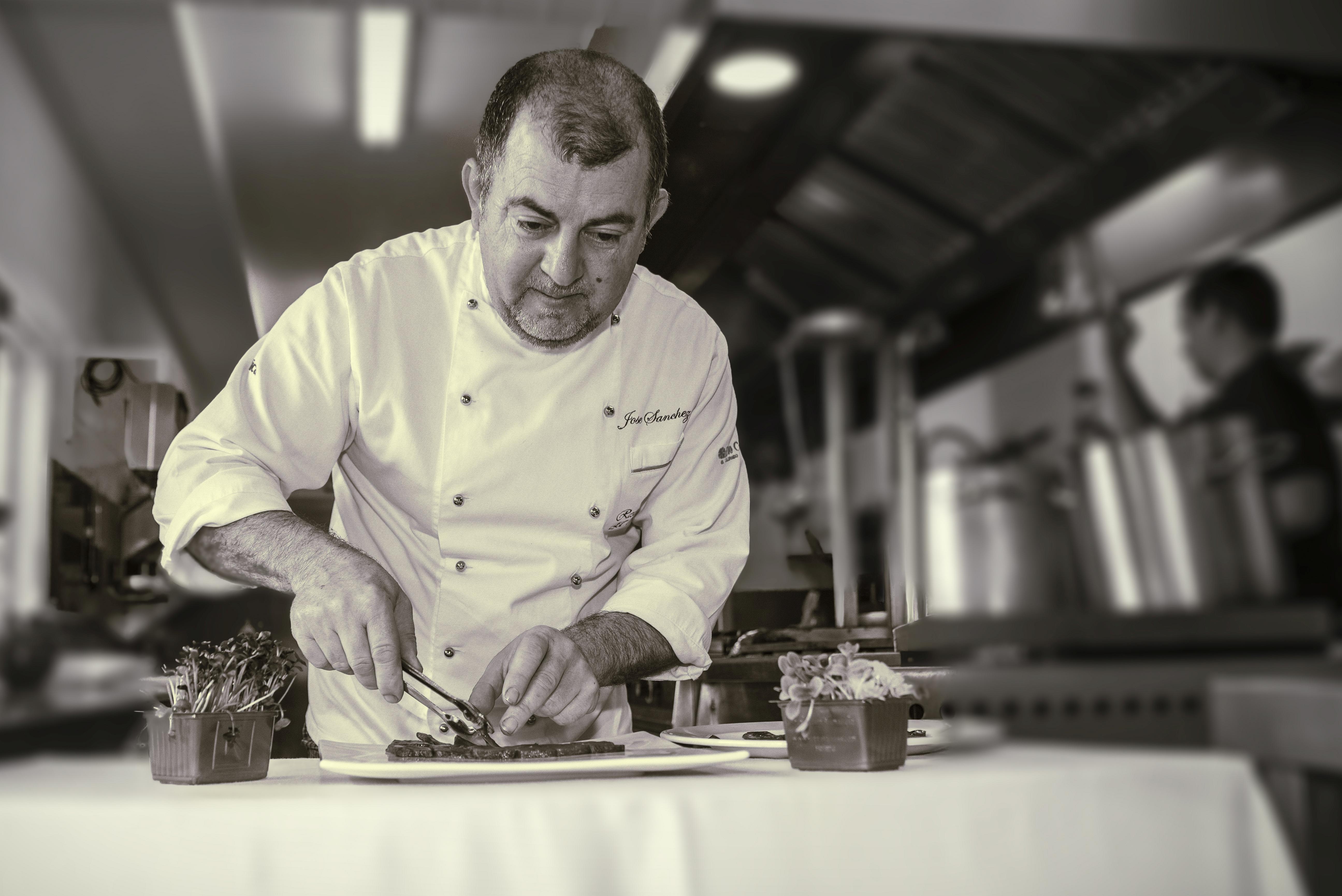 Established by the marriage of Francisco Javier and Sebastiana, Restaurante El Roqueo opened its doors in the Coast of Conil in the summer 1977.
An unique space to enjoy the good cooking of Sebastiana, known as a great cook and well aware of the secret of fantastic rice plates and other deep seated recipes still on the menu, like the well known Monkfish or Clams Casserole.
High quality raw material, professional service, a cosy interior design and an exceptional environment are the main pillars that have made the consideration and loyalty of a public who loves the market cuisine with a simple preparation.
Fish from the local bay, Almadraba Tuna, meat from La Janda, fresh season vegetables from Conil… a gastronomic heritage that nowadays continues reinventing and merging with modern twists by the hand of their most excellent pupil, the actual head chef José Sánchez Pérez.
Many years of hard work, dedication and professional insight all together constitute El Roqueo's point of view. The group is nowadays formed by Restaurant El Roqueo and Restaurant El Mirador, and also by different cosy Accommodations on the beach, apartments in old town, and Comfortable Cottages in the Countryside. And in summer you can also enjoy their "Chiringuito" on the beach.
The entire group is run by the four children of the marriage, with Javier as the manager, and an excellent professional team with lots of years of experience. They not only took the responsibility but also the love for their labour making the diners and the guest feel at home.